In Finland, the retail market is very centralised and the role of central corporations' collaboration is significant. From the perspective of the product and depending on the product group, the market may be an entity that consists of two central corporations or ten different chain operators. Our operations are based on a long-term and systematic ideology and they always seek for the best possible end result. Our organisation has a diverse and long experience in central corporation collaboration with several Finnish and international brands, in terms of both food and non-food products. We identify the needs of the product, we understand the structure of chain level operations, and we have the ability to interpret the trends, values and attitudes that prevail on the consumer markets.
As we are dealing with central organizations Key Account Management is in middle of the successful operations. We know how the processes goes with each customer and can build a central set up to face the trade demands. We have capability to understand the market, consumer behavior and create a convincing presentation. Marketing activity plan is in a key role when presenting set up for a customer, therefor our sales team will work closely with a marketing team to convince our customer to make a positive listing decision. When listings exist and the business is ready to start, our long term experience will keep customers happy and allow us to build a business to face our common targets.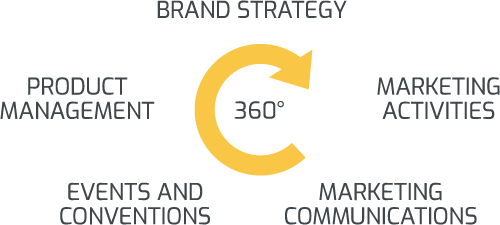 We deliver the need for your brand.
Service scale from a full long term partnership to a coordination of single marketing activity.
BACK OFFICE & MARKETING COORDINATION
Structured and central trade creates a need for detailed product info management. Correct and relevant product info management keep products sellable and confirm our realibility as a trusted partner in a market. Back office service keeps products sellable, fills product information to central systems, advice in ordering process and logistics, keeps sales team updated, does quick market researches and handles many daily tasks from our principals, customers and sales team etc.
Marketing coordination is the link between our principal and our sales team. It keeps our sales team updated about the product and product info changes, creates POS materials and sales pages, coordinates social media activities, follows the agreed marketing activities and can report and so on…
Trade is highly concentrated to a few major players in Finland. Depending on the category we have 3-6 retailers, who owns the chains for all store types and handles logistic chains. Another main driver in market is centralized decision making and listing window structure with long lead times.
Success with trade in Finland requires a careful planning and should take granted all requirements and terms of our customers. Well planning realizes and brings us the understanding to investments of time and value. In timewise it is reasonable to notice that it takes from 6 to 12 months to get through central process from planning, negotiations, offers to listing decisions.
Beside the ongoing communications in daily basis, our official reporting levels are in month and quartal basis. In monthly basis we deliver sales figures and development. In quartal basis we usually arrange a Q-meeting and deliver a longer report about the market and situation overall. Results, plans and execution will scanned and needed changes will be transferred to execution.